Our company
Dear customers,
Let me briefly introduce our advertising company.
Company history PROSS advertising Ltd. dates back to 1995. From the beginning our main activity was to provide clients with comprehensive services in advertising and promotion of the highest quality and in the shortest possible time. We possess a superior manufacturing technology, one of the best in the Czech Republic, which enables us to produce quickly and efficiently. We are also a founding member of the Association of manufacturers signmaking.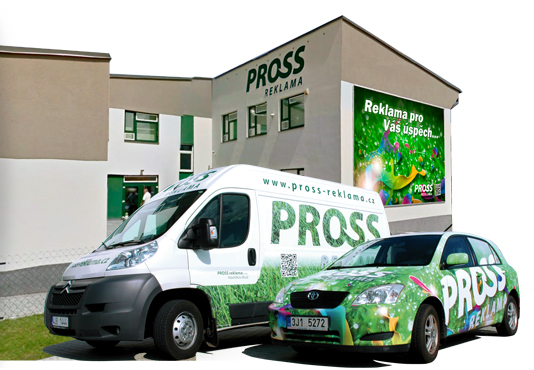 After more than 14 years, in 2009 we moved to our new production facility in an industrial zone near the bypass of Havlíčkův Brod. Modern facilities enable us to develop the company further to better and more comprehensive services, w hich allow us to adequately respond to your requests.
Our team of experts is always ready to provide you with services according to your wishes for a successful presentation of your company.
We hope that you will be satisfied with our services .

Pavel Pros, CEO